Although umbrellas are now known for staying dry on rainy days, they were originally invented to protect against the sun. Important people kept cool while avoiding harmful UV rays. It wasn't just a fashion statement or mark of distinction. For over 4,000 years, umbrellas have been used for protection against all the elements. This tradition continues even today! For example, almost half of women in China use umbrellas for shade. In some countries, hats and umbrellas are used more often than sunblock.
Modern-day researchers at Emory University decided to investigate umbrella effectiveness. They found that standard handheld umbrellas block up to 99% of harmful UV rays! White umbrellas were the least effective, yet still blocked 77% of UV radiation. Black umbrellas, even without special UV coatings, blocked at least 90-95% of UV radiation.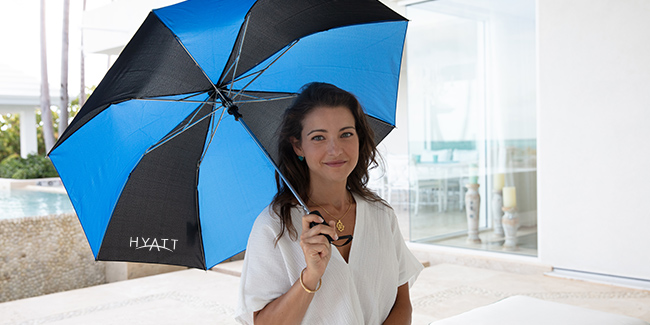 Brundha Balaraman, a dermatology researcher at the Washington University School of Medicine in St. Louis, calls umbrellas "great alternatives in situations where it may be impractical to apply sunscreen adequately... every one to two hours." She highlights golfers and anyone in a warm sunny climate. Although umbrellas are effective sun protection, their usefulness rises when combined with other sun protection measures like hats. Everyone can use umbrellas as gifts! The Advertising Specialty Institute (ASI) found that umbrellas are kept longer than any other promotional product. And most people don't own promotional umbrellas, which creates a terrific opportunity to offer them something unique.
Umbrellas might seem like an unusual pick in the Health and Wellness category, but the science—and history—is clear. Plus, they're great social distancing tools. Walking around with a handheld umbrella increases personal space, and stationary patio umbrellas help create space between outdoor diners. Umbrellas are popular gifts for Hospital Week and Nurses Week, or year-round giving.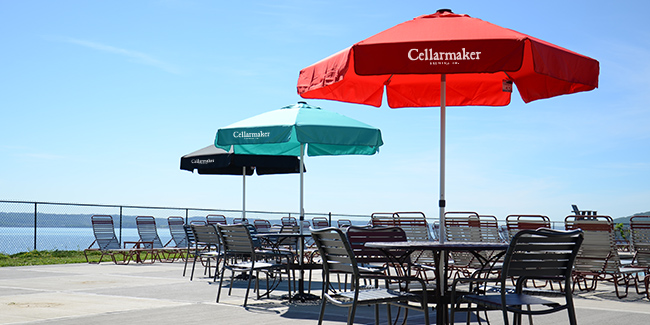 Want to learn more? Find the top 5 markets for promo umbrellas and 10 reasons why umbrellas beat other gift-giving options.