Introducing the SB-4600 Inversa – Our Inverted Auto-Open Reverse Folding Windproof Umbrella with Double Layer Canopy!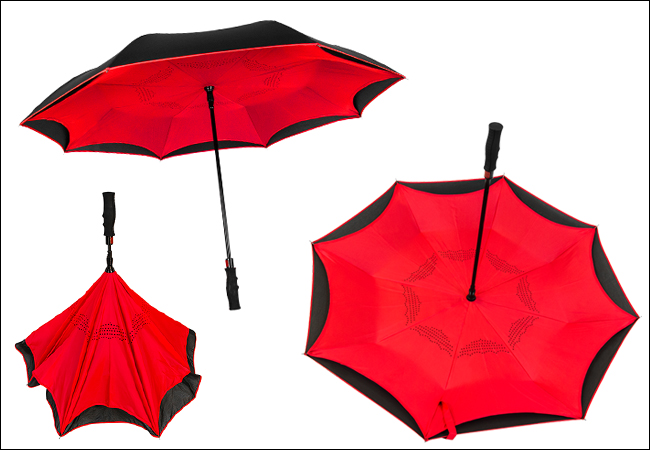 Reverse is the way forward, with our hottest umbrella design! Countless people know what it's like to close a regular umbrella and feel water splash onto their arms.
Now there's an ideal solution: the INVERSA double layer canopy umbrella closes in the opposite direction of traditional umbrellas. You'll stay dry when entering your car or home doorway, while also protecting your floors and car interior from dripping wet umbrellas. Brilliant!
Available in three vibrant two-tone color combinations or classic solid black. Everyone who sees one wants one!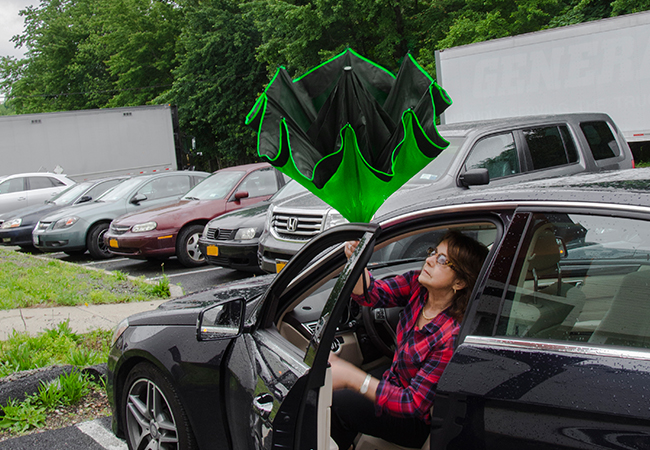 The 48" arc size (approx. 39" open diameter) gives you ample coverage, opening quickly and automatically at the push of a button. Lasers are used to create tiny wind vents in the under-canopy that combat wind damage to the canopy. Sixteen sections of waterproof 'Pongee' polyester are cut by hand and carefully sewn for a perfectly tailored fit to the frame.
The Inversa's all-fiberglass construction is lightweight, flexible, and rust-free. StrombergBrand has a lifetime warranty with its umbrellas, and with proper care, you'll never need to use that offer!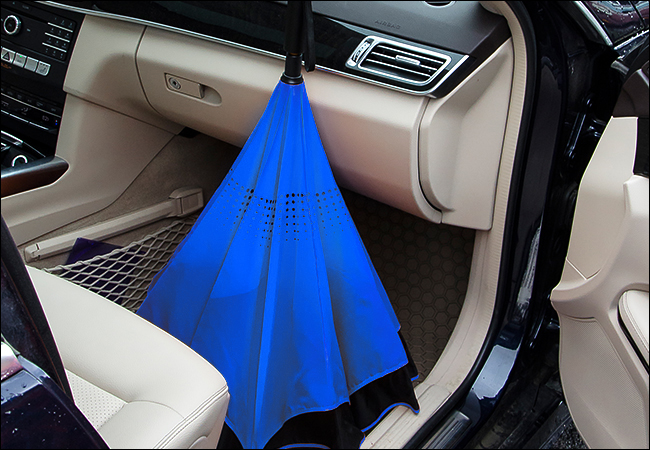 The custom molded handle provides a secure, comfortable, and ergonomic grip. Perfect for wet weather conditions or when you're using it on a sunny day for added UV protection. The auto-open button is within easy reach and responds like a charm.
A matching fabric case is included with each Inversa Umbrella, making for easy and neat storage. The case has a shoulder strap so you can take your versatile Inversa anywhere. It can even be stored open (see above picture) since the innovative reverse design keeps the umbrella balanced upright.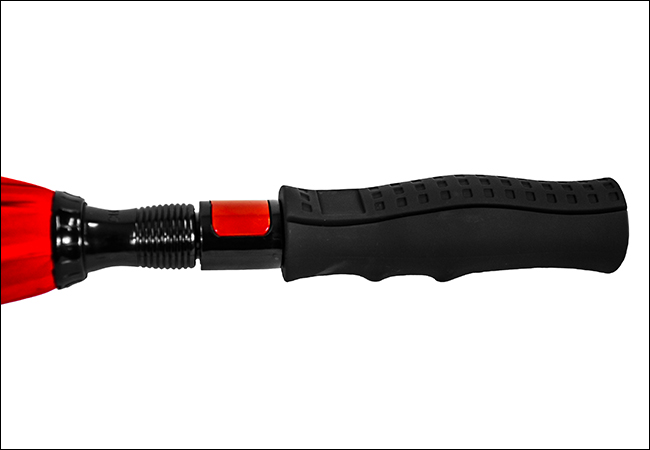 Order the Automatic-Opening Inversa Umbrella today!